Question
During normal incidence on a glass slab, the angle of incidence = ____.
The angle of refraction

The angle of emergence

Both a and b

None of the above
Hint:
All angles are 0° from normal.
The correct answer is: Both a and b
---
When a ray of light falls on a glass slab normally, the angle between normal and incident ray is zero.
Therefore, angle of refraction and emergence will also be zero.
So, the correct option is

 

c.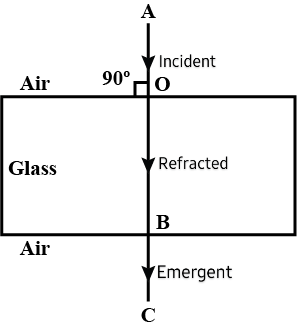 Get an Expert Advice From Turito.